1. Download from Google Play Store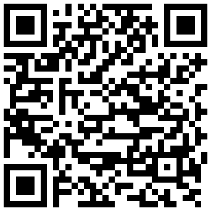 2. Activation:
Install the app on your mobile / tablet.
Then open the app and you will be asked to buy PRO.
Select "Buy PRO" and in the following screen scroll down to the bottom.
Then select "Use your Activationcode".
Then you can input your Serial Key together with you emailaddress and activate the pro version.
Some impressions: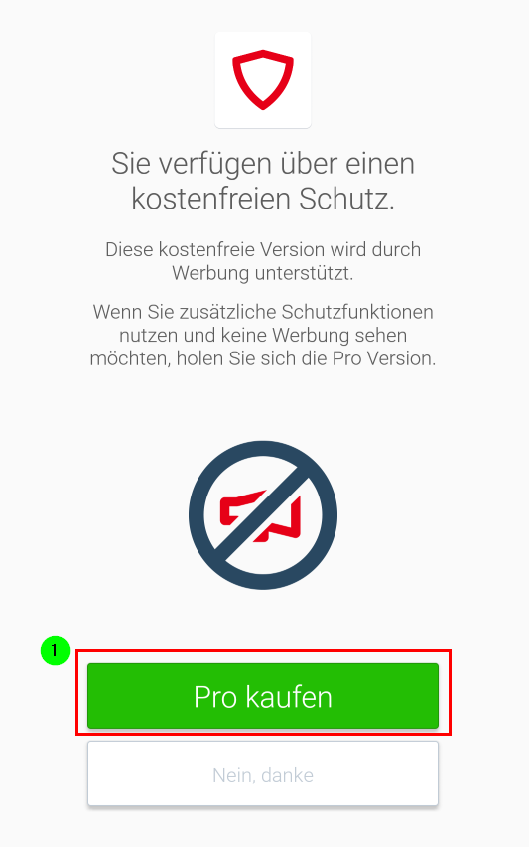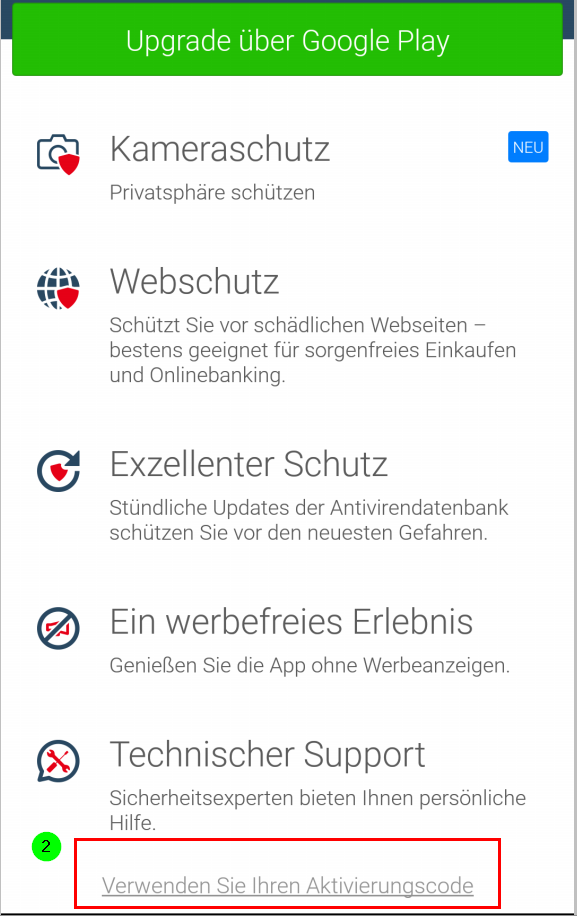 Alternatively: Use your Avira Account
Alternatively, you can first register an Avira Account and proceed with installation from there:
INFO: After account registration, you can log in and under subscriptions you can add your activation key.
At 'DEVICES' you can download your software.
---
Additional Software (if necessary)
- 7-zip file compression software (multilingual)