1. Download - Please choose correct version:
After the installation you can either activate the pro-Vesion for 30 days or immediately add your subscription license number.
To do the latter just sign up for an account with your email (or add an existing).
Then you can go to account and choose "My Products" and the add "Product code". There you can then add your license number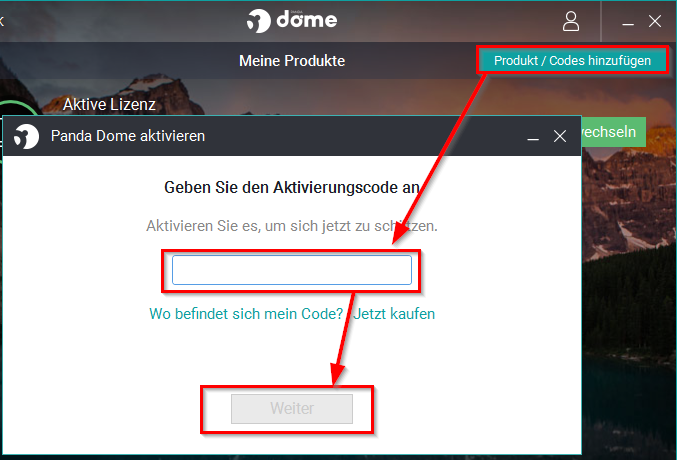 2. Accountregistration (optional step)
Attention: Should you already have an "old" (none-DOME) Subscription, your old existing license will be extended. However, you can still activate your DOME installation as described in 1.
During installation you will be asked to sign up for an account / or connect to an existion one. Alternatively, you can also do this in advance:
INFO: After account registration you can add your serial number at 'I have a code'.
Click your Panda Dome product in your account and download the corresponding version there.
3. Installation- & Activation
4. Electronc Manual:
---
Additional Software (if necessary)
- 7-zip file compression software (multilingual)